Vaccines Administered to North Bristol Residents
at the Greenway Centre clinics
Greenway Centre is a base for more than 20 businesses, charities, social enterprises and statutory services.  There are more than 30 community classes or groups on offer each week here, many of them free.
Before the Pandemic, a very busy and expanding programme of events was taking place including performance arts, debates, sporting events and community festivals.
New exercise machines installed
to upgrade the Greenway Gym
The impact of Coronavirus has required us to adapt and change the way the Centre works as a community hub and business centre.
We have won funding for an ambitious re-build programme to support community activity to recover, and to re-purpose spaces.
Major new partnerships: Raised in Bristol CIC
nursery Care at the Greenway Centre
This year we have:
Hosted 6 months of vaccine clinics with 27,414 vaccinations administered
Kept the Greenway Centre open safely all year for the local foodbank, NHS service, an emergency response hub and essential support groups
Supported all our groups and small businesses to survive through grants, rent discounts, improved broadband and flexibility
Adapted our community and meeting room space for social distancing and 'room and zoom', allowing groups to meet again safely
Major new partnerships: Cafe Des Amis Southmead
cafe and catering
"Right from the start the Southmead Development Trust have been brilliant. Without the team this would have not happened.
"As a result of the vaccine clinics, patients will benefit for years to come because of the closer working relationship we have and a better understanding of each of our roles in the community. 
"Hosting a vaccine clinics in a local hub like this has undoubtedly boosted take up and saved lives".
Dr James Cross, Greenway Practice
This year we have:
Overhauled and updated the Greenway gym with new equipment
Developed partnerships to bring new opportunities in to our area including with Raised in Bristol nursery care and Cafe Des Amis catering
Supported new groups to establish such as a weekly toddler group and Jujutsu club
Secured investment to improve the Wi-Fi connectivity, our car park and disability access to the Centre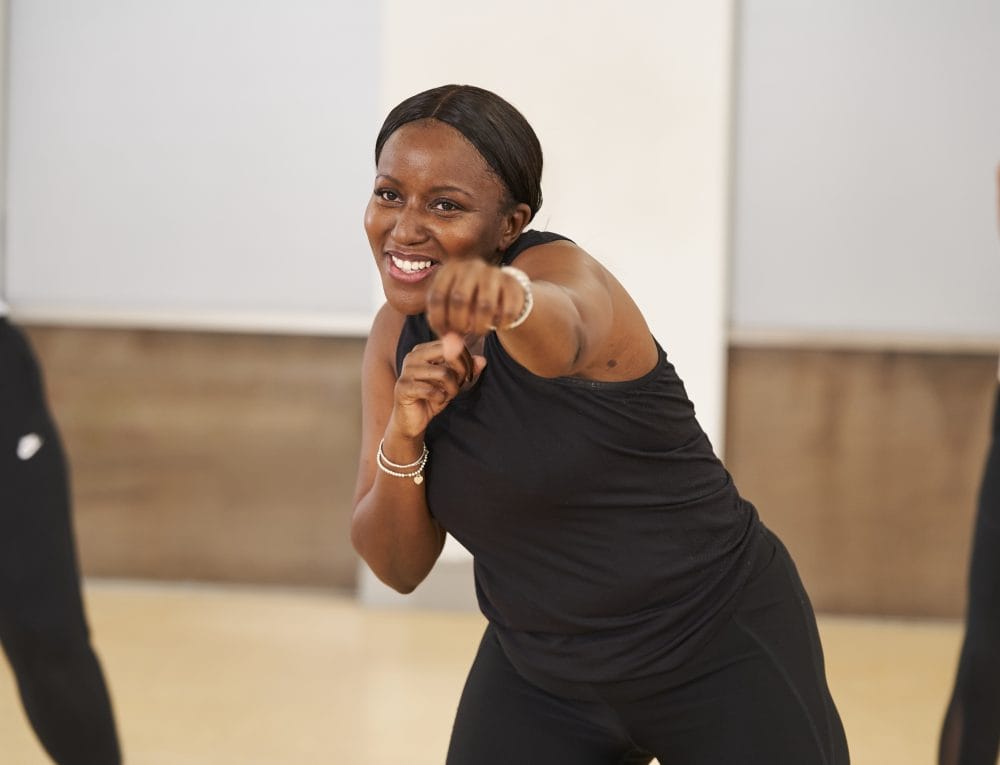 Richard's Story
"I lost my wife last year and aged seventy four started coming to the Greenway Centre exercise classes after  my doctor told me I was diabetic.
"I decided ill health was not a path I wanted to take . My grandson set me up on Zoom and I attend as many classes from Greenway as I can during the week.
"I have lost weight, worked at my own level and got much fitter and stronger, and enjoyed being part of an exercise community.  It's good to get up for a class and to see people and have a quick chat before and after the class.
"Yesterday the doctor told me that as I approach seventy five I am no longer diabetic –  I am so happy and will continue on my fitness journey as its now part of my everyday life."
Visits online
to 217 free wellbeing classes