Greenway Gym reopens its doors!
On August 3rd 2020, Greenway Gym reopened!
After working hard to deliver an online timetable of classes during lockdown, our gym team now bring you a blended timetable of online and live classes.
We know that our online classes have been a vital part of lockdown for many. It has provided a space to check in with others, to stay active and be safe at home whilst doing so. We also know that lots of our members were eager to get back to their pre-pandemic gym routines or to set new exercise habits.
Exercise continues to be an important part of keeping our physical and mental health strong. Our blended timetable is the best way of reaching as many people as possible, supporting our community to achieve their fitness and wellness goals.
With our reopening comes our new ALL-IN! membership. All live classes, all virtual classes and our gym – all included and Covid safe, for £19.99 a month. We have classes throughout the day, including the evening, to fit around people's ever-changing schedules. The equipment is space out to make sure everyone can have a socially distant workout. We have a maximum capacity so we don't get overcrowded. There is lots of hand sanitiser and all spaces are cleaned regularly and thoroughly.
Everyone has a personal fitness goal; gaining muscle, losing weight, improving stability, developing cardio capacity, the list is endless! We're proud to say that everyone's goals can be achieved at the Greenway Gym. We have a wide range of cardio equipment, free and fixed weights and a new functional exercise area.  And there is a class for all tastes from high intensity to moving meditation.
It's been a month since our reopening. We're thrilled with how many people have embraced the new membership and have joined with their friends and family. Our instructors have been really happy to see old and new faces whether at Greenway or on a screen. We're looking forward to meeting many more!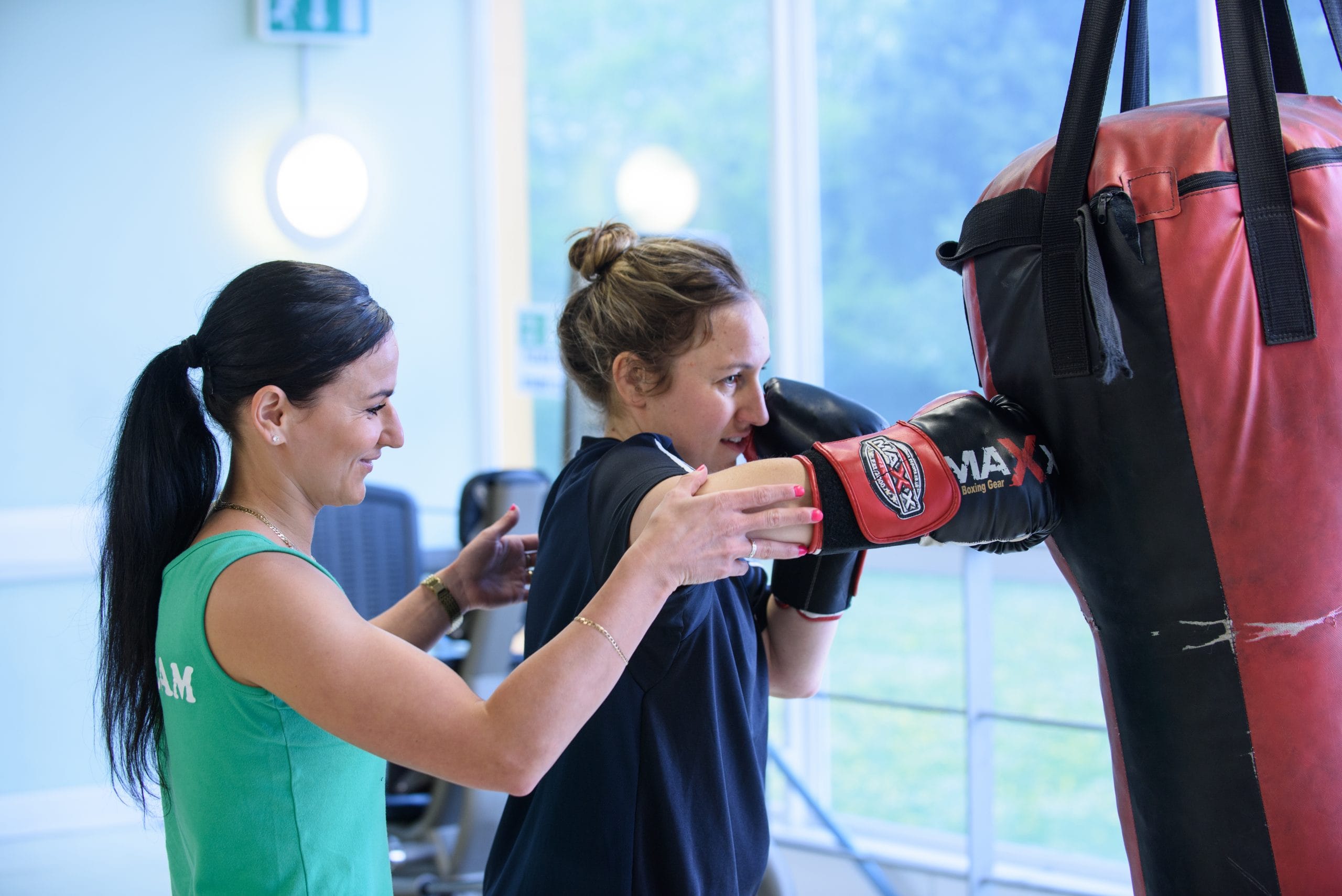 Our fitness Team Leader Becky says "it is was great seeing all my regulars on Zoom over lockdown. Many of them have said they enjoyed the convenience of opening the laptop and cracking on with their workout. But now that the gym is re-open and classes are 'in real life', we are loving training together again as a group! The energy, and atmosphere we create in the room is a lovely thing to experience.  Also, I think without realising, people work harder 'in real life' class as they are more motivated by having others around them. I've loved being back to work. I'm proud we were able to open safely. And I'd love to see your faces – please pop in soon!"
We strive to be a supportive and friendly fitness community. We're ready to support even more members to reach their goals. If you and your friends and family are determined to get and stay active, Greenway Gym is the one for you!
Get your ALL-IN! membership here!
See the current class timetable