Saturday Sales at Greenway are Back!
17/09/2022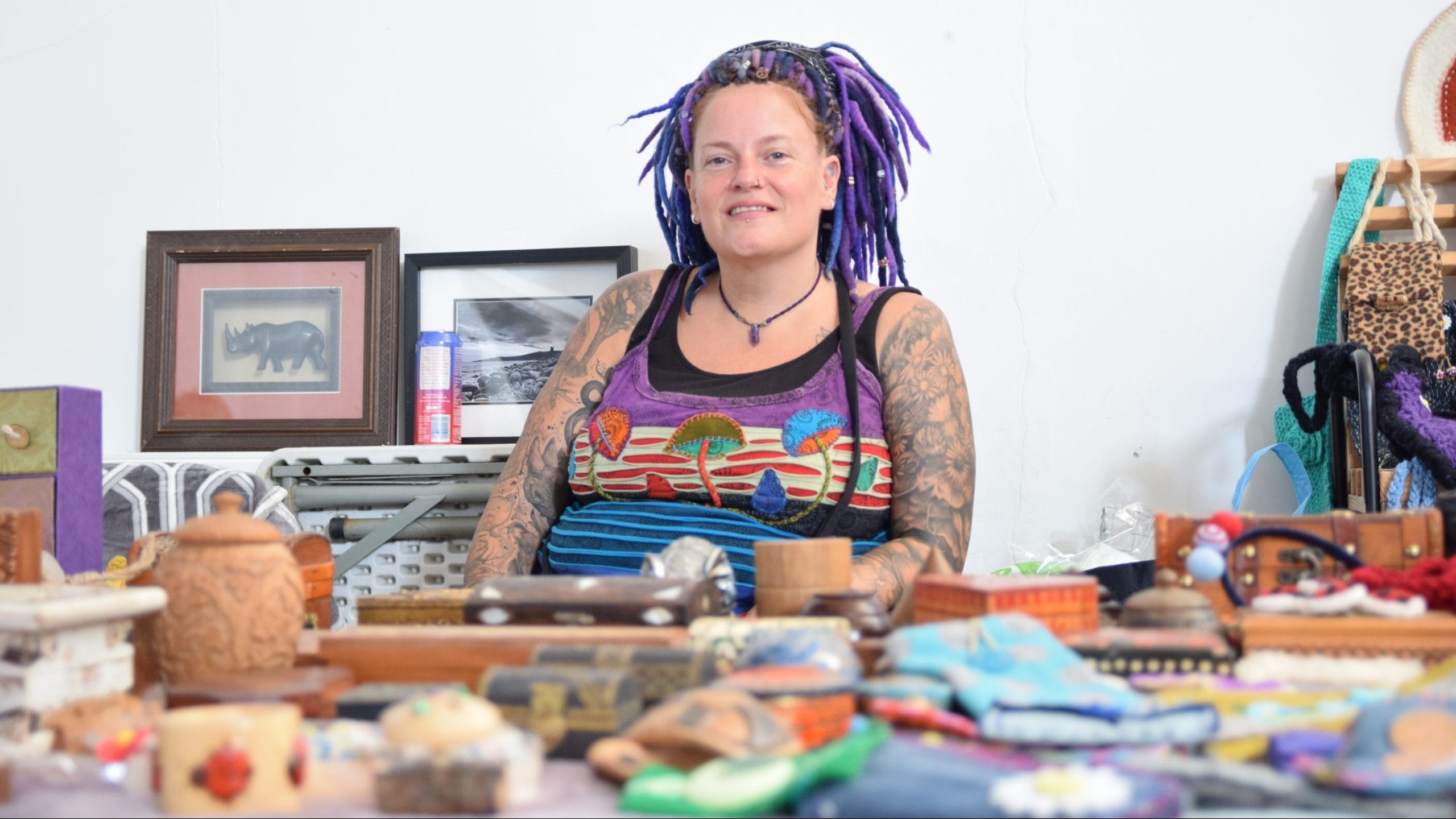 By Karen Green, Volunteer.  After a work life of helping others do the things they want or need to do, it was refreshing to be able to do something I've wanted to do for a while: organise the craft and pre-loved sale. To be honest I don't think there was much of a queue in front of me, but it was great to be enthusiastically welcomed in as a volunteer for the Southmead Festival.
Obviously, as with true love, things don't always run smoothly but as someone who has been on the other side there wasn't much that I wasn't prepared for. The evening before the Festival we had 24 tables booked and paid for. On the day we'd had two late cancellations, but another waiting for a last-minute space, so at 11am there were 23 stalls laden with a vast array of items both pre-loved or made with love.
We had two amazing Tombolas that didn't run out of prizes, even though they were both busy all day long. Dawn Payne was there with her Sepsis Awareness information table, a cause close to her heart. There was a welcome musical break when the Southmead Line Dancers gave a great demonstration of their skills too.
I'd like to say thank you to Alison for being my link at the Greenway Centre and Steve and his team for their help setting up the tables in the hall and for putting them away afterwards.
The feedback from the sellers was that they had a good day and are more than happy to do it again. So we will be running a monthly Pre-Loved & Craft Fair at Greenway starting on Saturday 24th September. Anyone wanting information on having a table at the next fair can contact me.
Email: karen.tgwish@yahoo.co.uk
Call and leave a message: 0117 950 3335
Karen - Craft fair poster