Catching Up in Community Corner
10/06/2021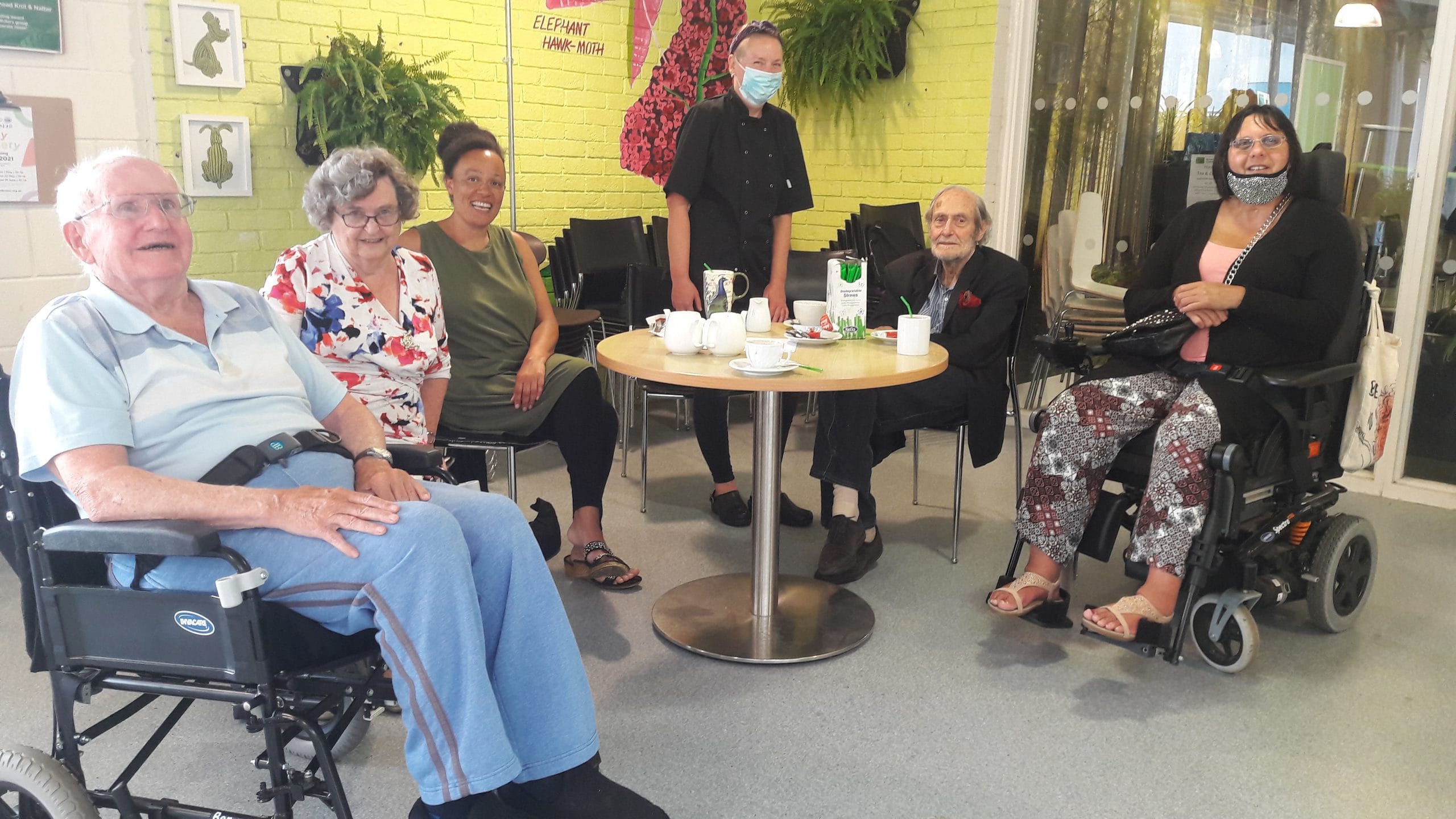 Today a few of us met up in Community Corner at the Greenway Centre for a catch up. The Community Coffee Morning was hosted by our Community Development Lead worker Lucille, who hopes to bring residents together every week for a cuppa and a chat.
Everyone enjoyed tea and biscuits provided by the new cafe at the Greenway Centre – Cafe Des Amis Southmead – run by Lyndsey (in the pic in the mask).  Cafe Des Amis will be a community focussed cafe and will support our regular resident meet-ups and activities.  The cafe will be open for counter service in July and meanwhile has been catering for special meetings and events.  You can follow their progress on Facebook here>
Lucille (third from left in pic) will be working across Southmead and North Bristol to encourage groups to come back together as the pandemic continues to ease.  If you'd like to volunteer to help out at community activities please see our how to 'get involved' page here >.  If you'd like to reach Lucille to ask about future resident get-togethers or community development projects, please email: lucillesmith@southmead.org or telephone: 0117 950 3335.