Ree Combat Classes in Bristol
This non-contact high energy class, influenced by martial arts, will have you feeling like a fighter. Utilising varying combinations of punches, blocks, strikes and kicks to provide one serious cardiovascular workout, combined with the control of balance and whole-body conditioning. No complex moves to master!
The music will drive through energy highs and will get you working at various levels.  You'll release stress, have a blast and feel like a warrior!
Saturdays, 9:15-10:00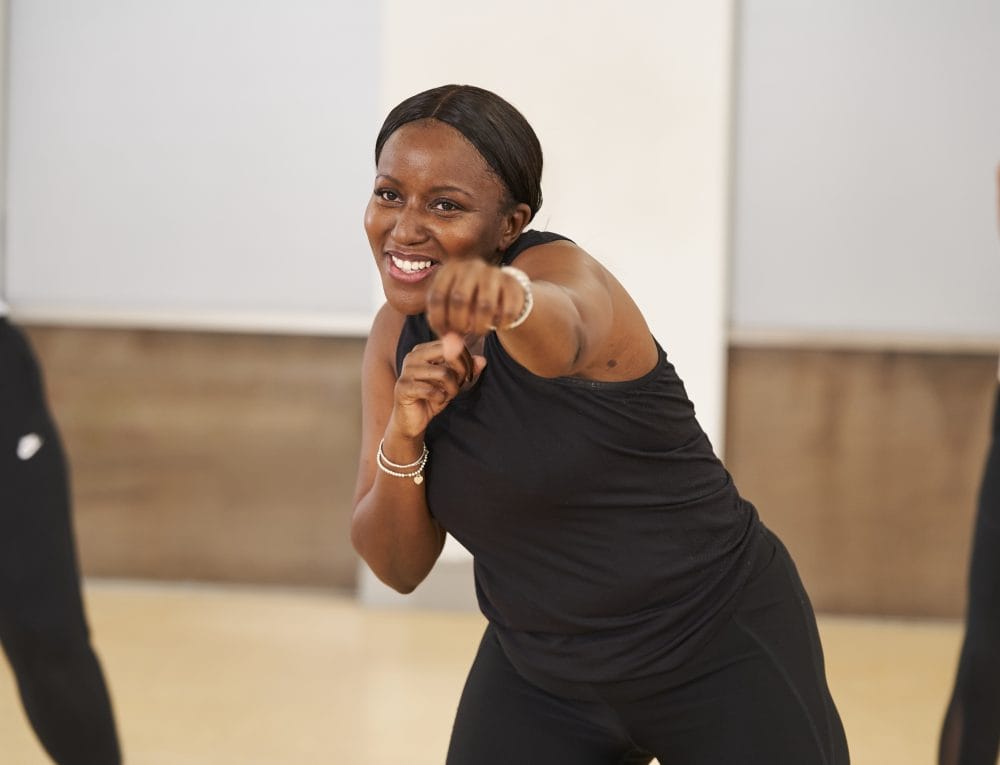 Meet our Ree Combat instructor
Tina.
My name is Tina and I am a certified Level 2 fitness instructor and certified in Les Mills Bodycombat, Les Mills Bodypump, STRONG NATION, Ree Combat, Ree Pump and Ree Balance. For me teaching fitness classes is all about coaching and connecting with participants to ensure they feel stronger and more confident and enjoy every minute of the class. Instructing enables me to reach so many people through different class experiences, which gives me the ability to make a greater impact on improving the health and wellness of all participants. I have the ability to design and deliver meaningful and memorable movement experiences, helping people to move better, function more efficiently, not just during their workouts, while also enjoying the many activities of daily life.
Ree Combat Classes in North Bristol
Ree Combat Classes in North Bristol
Our Pilates classes are usual held at the Greenway Centre in Southmead. Register today!