Over 50s exercise class in Bristol
Forever Active
Staying active in your 50s and beyond can be the best gift you can give to yourself. Exercise can enhance your energy levels, keep you at a healthy weight, and even possibly reduce some of the symptoms associated with ageing. Exercise can be good for your brain and emotional state as well as your body.
In this class, you will build on aerobic strength, stability, stamina and balance through a warm up, a body weight circuit followed by core strength exercises and then stretching in a time efficient and effective workout for over 50s. Different options for each exercise are offered and reiterated often. We recognise that at this age there is a huge range of fitness capabilities. We encourage all to work to a level where fitness can be improved or maintained to help combat the natural ageing process.
Tuesdays, 11:35 – 12:30
Thursdays, 10:30-11:15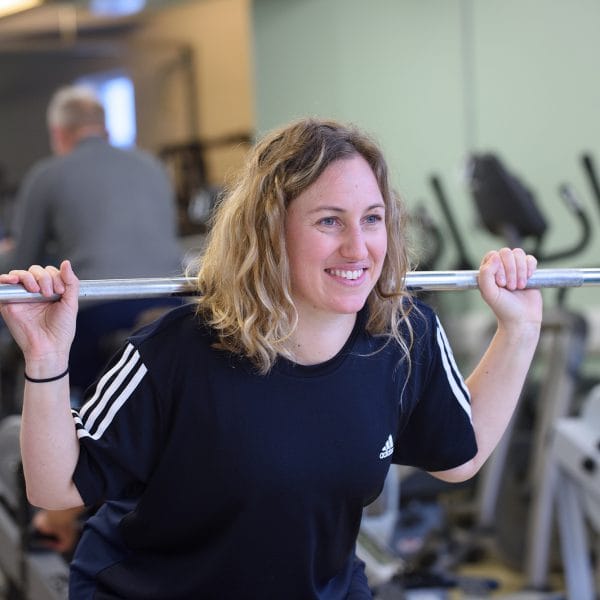 MEET THE TEAM
Becky. Personal trainer
I'm the Greenway Gym Fitness Team Leader. As a level 4 Group Exercise Specialist I really enjoy creating classes that attract a range of abilities and ages. I'm passionate about the sense of community that is created through exercise and love seeing new faces in my classes. I'm proud of the gym we have created at the Greenway Centre, our kit is brand new and we have everything anyone needs to achieve their fitness goals. I absolutely love teaching Qigong and Pilates and I look forward to seeing you in a class soon.
Online Forever Active classes
Here's what our customers say about our online classes:
"The class gives weekdays a focus otherwise I am not sure I would be so keen to get up each morning. I find the classes are great for keeping my body moving and a way of extending my physical abilities. I enjoy meeting everyone for a chat/update before the class starts and we have become friends over the shared weeks".
Forever Active classes in Southmead, North Bristol?
Forever Active classes in Southmead, North Bristol?
Our Forever Active classes are usual held at the Greenway Centre in Southmead. Currently all classes are live online. Register today!